TV adaptation based on the first Bernard Samson trilogy: Berlin Game, Mexico Set and London Match.
Len Deighton's Cold War epic was televised in the 1980s but never released commercially.
This five-DVD set was transferred from video-tapes and converted to DVD format, complete with menu and scene selection.
Total running time: 10 hours and 40 minutes

BERLIN GAME: The first novel in the trilogy introducing Bernard Samson and the in-fighting British
intelligence community. After five years of desk work, Samson is ordered back into the field...and back over the Berlin Wall.
MEXICO SET: Samson heads for Mexico to persuade East German spy Erich Stinnes to defect.
LONDON MATCH: Who spies on the spies? Samson realises all may not be as it seems.

Starring:
Ian Holm - Bernard Samson
Mel Martin - Fiona Samson
Gottfried John - Erich Stinnes
Michael Degen - Werner Volkmann
Michael Culver - Dicky Cruyer
Amanda Donohoe - Gloria Kent
Anthony Bate - Bret Renssalaer
Frederick Treves - Frank Harrington
Michael Aldridge - Silas Gaunt
John Wheatley - Julian Mackenzie
Struan Rodger - Morgan
Brigitte Karner - Zena Volkmann
Peter Vaughan - David Kimber-Hutchinson
Jeremy Child - Henry Tiptree
Hugh Fraser - Giles Trent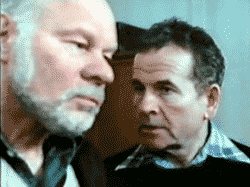 Click on images for larger photos.
More stills here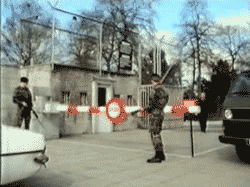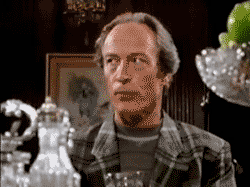 Buy the series with Google Checkout:
£30, which includes
shipping anywhere in the world